PowerMapper Desktop
One click site mapping
Summary
PowerMapper is an automatic site mapping tool for information architects, usability analysts and web developers. It is used in more than 50 countries, by 30% of the Fortune 100, and major organizations like NASA and MIT.
Platforms: Macintosh and Windows
Use: inside and outside firewall, including intranets and development sites
Creating a map is simple: just navigate to your site using the built in web browser, then click Map.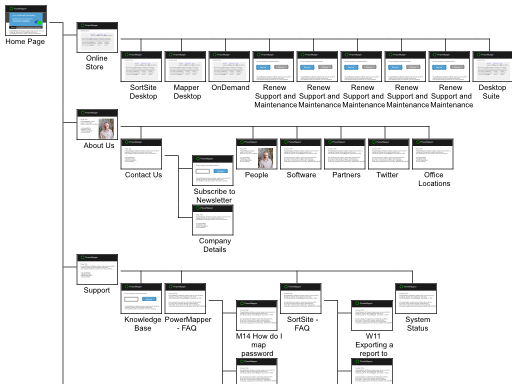 Visual sitemaps
PowerMapper draws maps in a range of useful and attractive styles using thumbnails of each page. Professional Edition also exports Google XML sitemaps and Excel CSVs.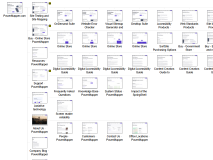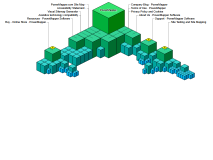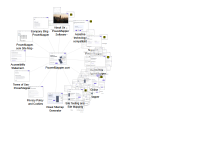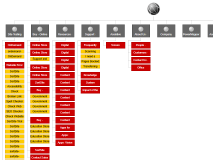 Create site maps cost effectively
Creating a site map manually takes hours or days, even for medium size sites. PowerMapper creates site maps automatically with a single click. Ballpark costs to manually create a site map are:
3 minutes per page to create and layout a box for each page in a drawing package then copy-and-paste the page title or url
Total Effort: 50 hours to create a map of a 1,000 page site (3 minutes x 1,000 pages)
Total Cost: $2,500 at $50 per hour (50 hours x $50)
PowerMapper can build a better site map in under 5 minutes for a small fraction of the cost.
Reviews and testimonials
Generating this kind of map of an existing site should be the first step anyone takes when redesigning a site. Steve Krug, Author "Don't Make Me Think"
PowerMapper, its Windows utility for Web designers, has just one function -- creating interactive Web-site maps -- but does that job quickly and very well. InfoWorld
More reviews are available in the reviews section.
Manuals and documentation
More documentation including datasheets, white papers, deployment guides, user guides and the license agreement are available in the technical resources section.
Most computers will open PDF documents automatically, but you may need to download Adobe Acrobat Reader.
System requirements
System requirements for PowerMapper Desktop are:
Windows (8.1 or later) or Macintosh (macOS 10.15 or later)
4 GB RAM
20 MB free disk space
PowerMapper is also available as a web application running in the cloud, which works on any device.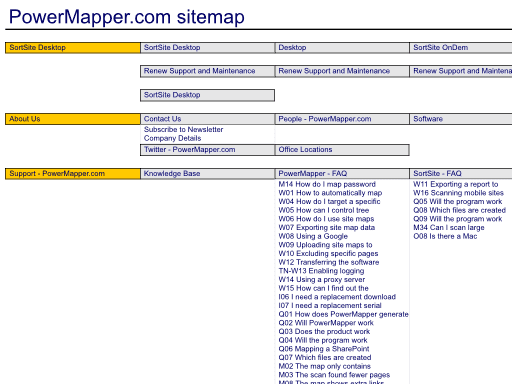 Learn more
Find out more about PowerMapper: