In light of the pandemic, we decided that we needed to reconsider our priorities for our working environment. So, in September, we packed ourselves up and moved into a new office!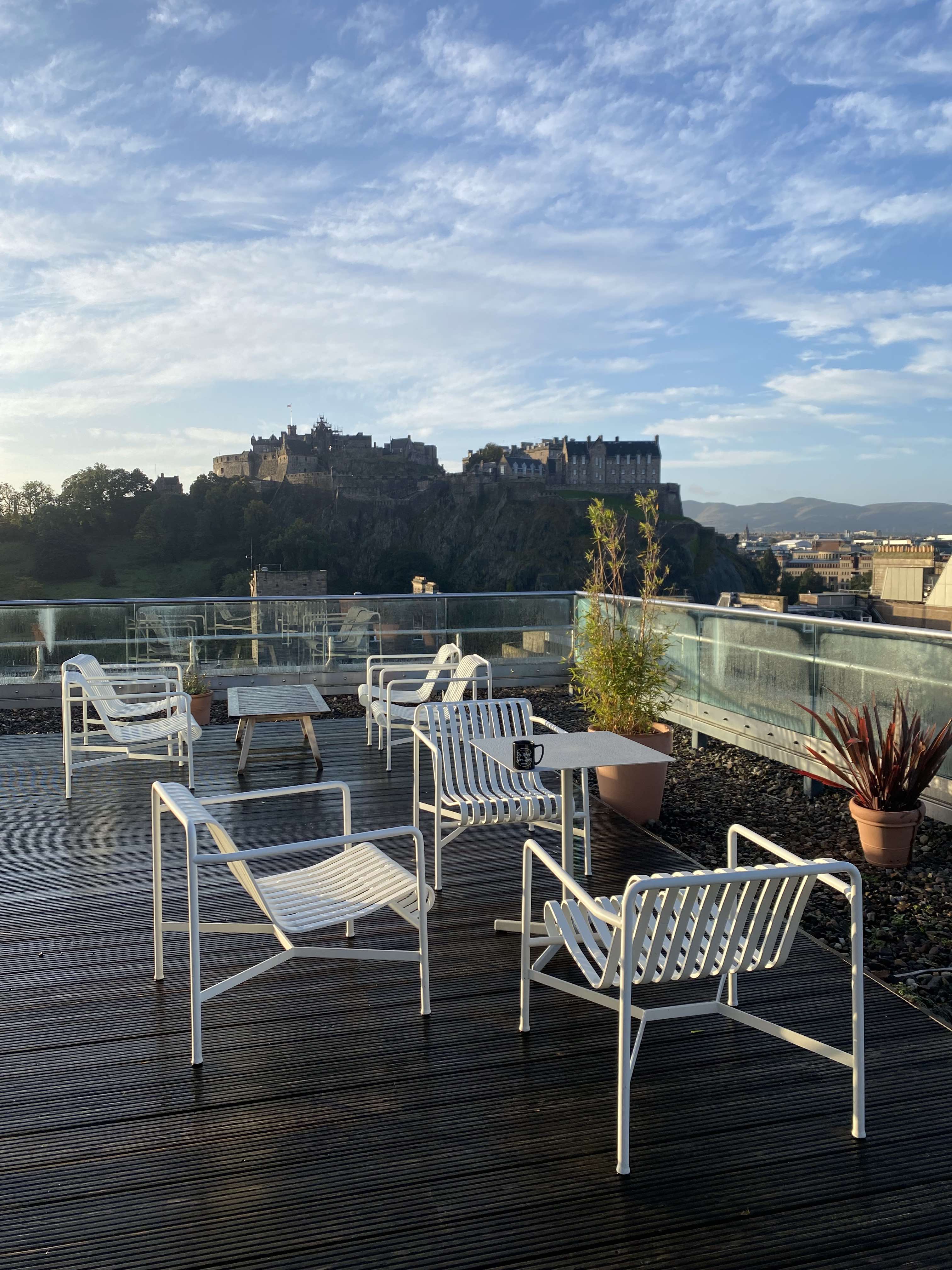 We had a few considerations to make when choosing the perfect space. Most importantly, we needed somewhere that was a convenient location for everyone. Our new office is situated right in the heart of Edinburgh and is easy to get to by all modes of public transport. Being close to several public transport lines is also vital for reducing urban congestion and personal carbon footprint. Furthering our commitment to sustainability, we chose somewhere with ample bike storage. This gives our team the option to take the greenest commute to work.
It was also essential we chose a space that is accessibility friendly. Our new building has features like:
Elevator access to every floor
Disabled toilets on every floor
Ample space for wheelchair users to move about
Wheelchair ramps for any raised areas
Wheelchair-friendly wide sliding doors to enter every office
Our new office is also dog friendly. This means that people who rely on assistance dogs can work freely without fear of workplace discrimination. The communal area upstairs is stocked with free doggy treats and water bowls for these hardworking pups. (This dog-friendly policy is also great for our team who love seeing a waggy tail or two!)
We wanted a space that our team can enjoy. So, our new office boasts a great selection of amenities. Features such as a mother's room, on-site showers, and a meditation room give our team spaces to refresh and relax. From early morning to mid-afternoon, there's also a complimentary in-house barista to keep our team caffeinated with great quality coffee. Everyone in the office has access to the rooftop terrace which boasts amazing views of Edinburgh Castle. Plus, the office hosts a variety of free events such as cocktail nights, pub quizzes, and breakfast. Events like these give our team the time they need to recharge and enjoy themselves.
Another thing that attracted us to this building was its commitment to energy efficiency. Each office runs on a motion sensor light system which means that empty rooms aren't wasting energy. This light sensor system also runs in the elevators, so all aspects of the building are in energy conservation mode. There are great recycling facilities throughout the entire office. All communal spaces are fitted with recycling bins for food, plastic, packaging, and cardboard. Each individual office is also fitted with a general recycling bin.
---
Related Tags: