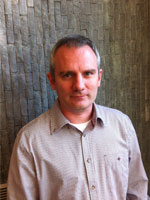 Mark Rogers, CEO and co-founder of PowerMapper Software. Mark has 25 years experience of software development and company management. Mark previously held senior positions with Electrum, Panasonic, and Office Workstations Limited. He holds a BSc in Computer Science from The University of Dundee, and is a Microsoft Certified Solution Developer (MCSD).
Outside of work Mark enjoys skiing (especially in the Scottish mountains), cycling, keeping fit and family stuff.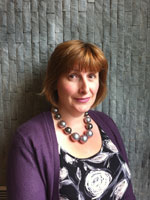 Pamela Nairn, VP Sales is responsible for the sales and marketing side of the business. Prior to PowerMapper Software, Pamela held senior positions in the beverage and tourism industries. She holds a BA (Hons) in Design from Duncan of Jordanstone College of Art and Design.
Pam enjoys the gym, old movies, cooking and spending time with her family.